Here's what our customers have to say about us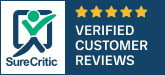 I have done car, truck and tractor restoration for 40 years and this is the best car paint repair that I have seen! Finding a truly quality body shop is very difficult and this one meets my standards.
– Carl M.
Couldn't recommend Jim and the Over the Edge team more. Always does the work my car needs to be 100% back to perfect running condition and always feel confident what I am being advised is exactly
– Ralph P.
Have been using Jim & Over The Edge for over 10 years now. Wouldn't trust my vehicle to anyone else. Always honest and fair. Would highly recommend them to anyone.
– Annette W.
I was referred by Town Fair Tire when a broken spring was found in a shock — called Over the Edge. They took me the same day, brought my car back to Town Fair for them to install new tires and brought the car back for me to pick up at days end. Best part – the original quote ended up being LESS than 1st quoted plus an added oil change. THAT never happens! Will return again w/out a doubt!
– Paula B.
Jim and his crew are great. I never worry about any unnecessary charges are inflated repairs.
– Nadine K.
Once again Over the Edge has out done themselves. I came in with a last minuet emergency repair and Jim made sure the vehicle was back to me with in 24 hours even after finding an extra problem. I have never been dissatisfied with any work The Edge has done with any of my vehicles. And they or I should say Jim has been taking care of my cars for almost 20 yrs now. Quality is priceless and they will go above and beyond for their customers.
– Linda R.
Jim and his crew have been servicing out cars for several years. All of the technicians…..great! They know cars, in and out, and our family really appreciate Jim's commitment to preventative maintenance. Out son's car was a serious lemon when he bought. Like, within one week of purchase, had to replace the engine! Jim kept that car going way past it's life! No one else, in our opinion, could have or would have, done so! OTE, hands down, the best!!!!
– Ken K.